Review: The Vagenda
Image Credit:
Started up in 2012, The Vagenda is an online magazine created by two students who had grown sick of the way that women are portrayed in mainstream women's weeklies. It points out the ridiculous ways in which (working in) the media encourages women to attack other women and add to the mind-washing effect of making women feel inadequate and as though they are never enough.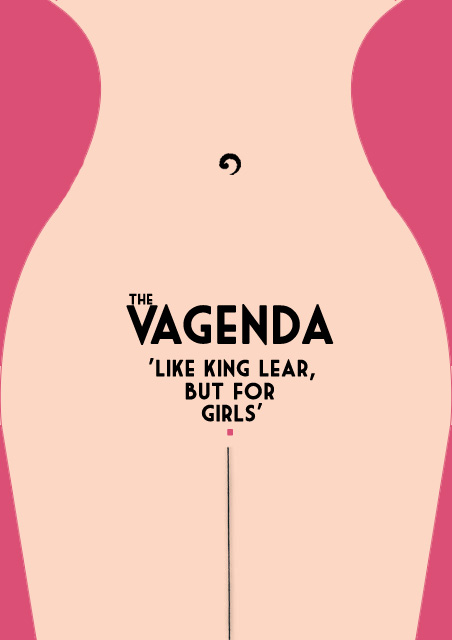 Whilst I absolutely love the concept behind the magazine, it is not without a few flaws. The articles can be too long and wordy, as though the author is trying to get as many words into a sentence without taking a single breath. This makes for more of a slightly mentally exhausting experience as opposed to a smooth read. This could put off potential new readers and people who want  a quick and easy read about an important social topic, which is a shame because the points are so valid and should be spread.
I also feel that the magazine is only suitable for the more 'experienced' feminist who is already very much aware of what women are subjected to. For someone who is new to the feminist way of thinking, the almost shouty articles could be all a bit too much to take in. For someone like my own mother, for example, who is only aware of how badly women are persecuted in society because of yours truly, there is a lack of articles that provide somewhat more gentle insights which make women (or indeed, men) read them and go "… oh yeah."
On the other side of things though, The Vagenda is overall a brilliant and much-needed magazine. The writers have fine-tuned the art of presenting articles that make hard-hitting points as well as including humour and witty sarcasm for entertainment value. Although I'd regard myself as one of those 'experienced' feminists, I came across a number of things that I had never even considered while reading through the articles. These ladies have really done their research and the undeniable truths that are delivered in each article really do the job of getting the message across.
The magazine caters to the generation of young, socially-aware women who are growing angrier and more fed up at the war on women. With attention-grabbing and funny headlines, readers are intrigued to find out more. The use of informal language and personal anecdotes further gives off a relatable vibe and makes the articles feel more accessible. Furthermore, authors writing about their personal experiences adds extra punch to the points being made and opens up an opportunity for discussion.
The biggest achievement of The Vagenda, in my opinion, is that it says to women – no matter their age – it doesn't have to be like this. The Vagenda stands up and declares that women are not toys or robots, we are human beings who need to love ourselves and support each other. It gives an alternative view to that shoved upon us by everything around us telling us to "be like this" and "do that" or you won't be acceptable or worthy.
There is an awful long way to go before women have an equal place in society. But the existence of a magazine like The Vagenda is a one great step forward.