14 fresh date ideas for spring
Image Credit:
With spring fast approaching, it's the perfect time to ask your crush on a date. After all, no one can deny the romance of new flowers and sunshine after a long and dreary winter.
Looking for an original and imaginative date to impress your new partner? Here are 14 super-romantic, super fresh date ideas for spring.
1. A walk
This may be a classic springtime date idea, but it is effective in helping new couples get to know each other. Especially on the first couple of dates, conversation can be awkward so walking round an interesting city or scenic park will provide you with plenty of conversation starters. With a little sunshine, a romantic walk will mean you can get to know each other, without the rigidness of a restaurant environment. For the perfect walk, the UK is full of potential beauty spots. For lovers of the lakes, the Lake District is very picturesque and offers many alternate walking routes, For individuals wanting to a climb through the hills and fields, The Yorkshire Dales and areas of Northumberland are both excellent choices.
2. A picnic
Picnics are a stereotypical romantic activity – for a reason! Checked blanket, tasty food and sunshine will provide you with the perfect environment to sit back, relax and get to know each other. Throw in a pretty springtime outfit to give yourself confidence and bring strawberries and cream, and you have the perfect third or fourth date idea.
3. The zoo
Zoos are a popular day out for many, and there is no reason why you can't share your love of animals with your new beau. You can compare favourite animals and have an ice cream in the pretty surroundings, before finishing with a coffee and cake in a local café. If the weather's is nice, sitting on a bench outside will give you plenty of opportunities to discuss what you have seen and plenty to talk about gives the basis to a good early date. For animal lovers, the UK plays host to a multitude of excellent zoos. Edinburgh Zoo has pandas, London Zoo is a popular favourite and to see where the popular BBC TV show was filmed, check out Longleat Safari Park.
4. Tropical gardens/butterfly house
Similar to the zoo idea, tropical gardens are a lovely place to wander in the springtime sun. Often tropical gardens have butterfly houses as well as scenic gardens, so this place will offer a variety of activities to enjoy. Often these kinds of places also have café's onsite, meaning you can finish your date with cake.
5. A drink
This may seem a little mundane, but when it comes to spring a drink outside is a lovely thing to do at the weekend. For a Saturday date, a drink and a chat sat outside a nice bar will be atmospheric. Convert it to an evening date and choose a scenic bar with fairy lights outside and heaters to enjoy a more romantic tipple.
6. Boat ride
This activity may be specific to certain areas, but many major cities with a river offer springtime boat rides. Whether it be a large group river cruise or a small rowing boat, going out on the river is bound to be both humorous and a learning curve! You cannot find boat rides in every city but there are places across the UK that offer such activities. York, Oxford and Cambridge all give visitors the chance to get out onto the water.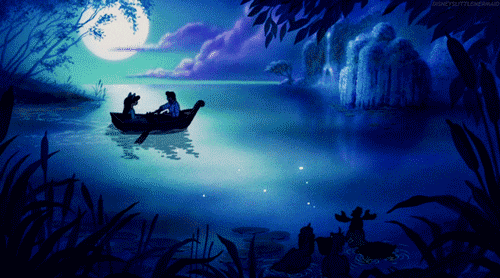 7. The races
The races can be an exciting and prosperous day out! If you are a horse racing virgin, an early date at the races will defiantly be a funny eye opener. Choosing horses together, watching your horses win and having a pint in the sun – possibly an interesting date idea for a more adventurous couple. For those wanting a day out at a famous race course, Ascot racecourse would be an excellent choice, with the racecourse being a household name and playing host to The Gold Cup race. Two other options are Doncaster Racecourse and Newmarket, which are both well worth a visit.
8. Theme park
For thrill seeking daters, there is always the theme park. When the weather begins to turn more clement a walk round a theme park and having a go on the rides will be both a conversation starter and way to have some real fun. Even if there is no romantic spark between you, a theme park will create less awkwardness and more friendly fun. Thorpe Park and Drayton Manor are both front runners in the theme park market, with a third option being visiting the infamous Alton Towers, home of the two popular rides Nemesis and Oblivion.
9. A beer garden
If you fancy more of a group date, a beer garden will allow you to introduce your new date to your closest friends. With a pub quiz inside and then followed by a pint in the sun, the atmosphere will be relaxed and comfortable allowing you to get to know each other.
10. Outdoor Market
For food lovers, an outdoor food market can be the perfect excuse to indulge in a variety of tasty food stuffs while getting to know each other at the same time. With a variety of food and drink, food markets will allow a new couple to compare their likes and dislikes while having a wander round a nice environment, that is bound to create various conversation topics. Markets are all over the country but three choices came to mind – Camden Market for its alternative charm, Broadway Market and Leeds Market for its ability to transport you back in time, to a market that showcases old and new – even though it is inside, rather than outside.
11. City shopping
When the weather finally changes for the better a walk round the shops is perfect in the springtime sun, even if a going into shops seems like an unimaginative date idea. In actual fact, it reduces early date awkwardness by providing entertainment and distraction for both. It doesn't have any formality and is a good idea for a causal or a first date. For the greatest choice of shops, three places spring to mind for me – the top picks being Leeds, Birmingham and London.
12. Bike ride
An unusual but original choice. With the weather getting warmer, the best kind of date is outside where you can both enjoy the sunshine, as well as each other. Being active has a positive effect on both the mind and the body, doing wonders for your date.
13. Seaside
Everyone loves the seaside, especially when it's just becoming to get warm and you are manage to avoid the peak season summertime crowds. With the beach, sea, town, arcades and candyfloss shops to explore, the seaside offers endless activities for new daters. And who isn't happy at the seaside?! My three favourites would be Whitby, for those wanting to visit the town that Dracula was created, Weymouth for it's scenic views and beautiful beaches and Barry for Gavin and Stacey fans! With a background of such a good love story, you can't go wrong with third seaside town as an early date.
14. English Heritage/National Trust
My final suggestion for a good early date would be a look around a National Trust or English Heritage site. With many types of places to choose from as such as castles, stately homes and parks there is something for every type of couple. Walking through history may also get those romantic juices flowing and make you start thinking about your future…. Popular choices include Fountains Abbey and Hadrian's Wall and Down House – Home of Charles Darwin for a slice of important history, beauty and a walk into some ancient ruins.